We have implemented over 120 CRM systems, and provide a Hubspot CRM quick start package that includes the consultancy and user training required to get you up and running on the FREE software as quickly as possible.
Our package includes a mix of on and off site consultancy, covering:
Initial planning consultancy to define the rest of the process
The addition of fields to the CRM to suit your specific requirements
Individual user training
The importation of data from other systems
The creation of rules to maintain clean data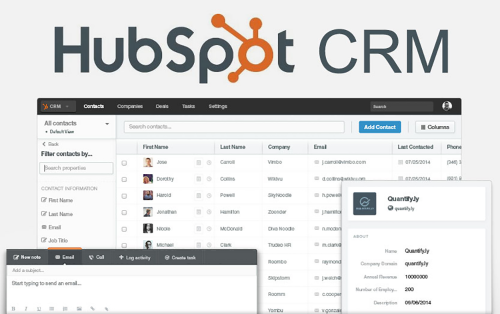 The typical cost for this service is between £2,000 and £4,000 + VAT.
Some more about HubSpot's CRM:
Keep all your contacts in one centralised, customisable database
Integrate HubSpot CRM with your email and browser to automatically track every interaction with your prospects and deals
HubSpot CRM crawls the internet for you and keeps track of over 13M companies. Just enter a contact, and Hubspot will fill your CRM with information about their company
10-second installation process
Free means free! Unlimited users! Unlimited usage! Unlimited data!